Arthur Porter
Glenelg Contract Bridge Club, SA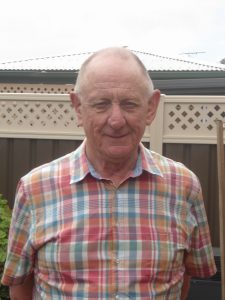 Arthur was first roped into playing bridge when his parents and aunt needed a fourth player.
Previously a bridge supervisor at the South Australian Bridge Association, Arthur began teaching to attract new members to the Glenelg Contract Bridge Club.
"Member numbers were starting to dwindle as we have a very large number of elderly members so I volunteered to start teaching Bridge to help rectify this situation," Arthur said.
"This program has been successful with a number of people who have attended my classes now playing bridge at our club and at other clubs.
"I get most satisfaction out of seeing people that I have taught enjoying playing what I believe to be the greatest card game of all; Contract Bridge.
"By the way Mum and Dad still play three to four times a week at Glenelg. Dad is 96 and Mum 92. I am very proud of both of them."
When Arthur is not teaching or playing bridge, he enjoys overseas travel and going to the theatre with his wife.
"I have been happily married to my wife Beverley for 45 years. Beverley is not a bridge player which could be a good thing (LOL). We have two adopted sons, one from Indonesia and the other from Korea, and one granddaughter."