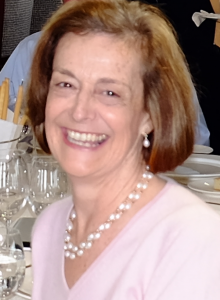 Ann Pettigrew
Canberra Bridge Club ACT
Canasta and solo were the family card games in my youth, the winner being rewarded with matchsticks, then, as we got more proficient, one- and two-cent coins. I always wanted to play bridge, and the opportunity to learn came at the Toowong Bridge Club (Brisbane) in the mid 90s, in a brief period when I was not working, after moving there from Sydney. I was taught by Diana and Ross Dick, two wonderful teachers.
Bridge has proved a great entry into a new community each of the many times that I have moved. Canberra Bridge Club was a very welcoming club when I first came to Canberra in 2001.
I have served various terms on the CBC committee, and I am a qualified Director. I have a background in secondary teaching and literacy assessment, and I have always enjoyed teaching the things that I love.
In 2015, Jeanette Grahame and I were appointed Coordinators for Novice Players at the CBC. Our role is aimed at encouraging and assisting new players, including beginners, supervised, and novice players, by teaching, providing ongoing learning experiences, improving player enjoyment and retention, and promoting bridge generally.