Birgitt Bingham
Surfers Paradise Bridge Club, QLD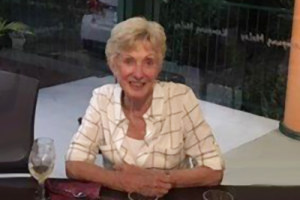 I started bridge in 1994 while living at Sanctuary Cove. A small group of keen golfers asked Kathy Johnson to come out to teach. I started playing in earnest around 2002 joining Tweed Bridge Club first, as my Mother played there. Around 2005, I began to help with supervised play at Surfers Paradise Bridge Club.
When the club was looking for a new teacher, I was asked to fill the gap. Being a qualified teacher helped greatly so here I am still today. Contributing to the success of a club is most rewarding. I enjoy the challenge of the game, the constant and continual learning, the friendships which develop and the joy on the faces of learners when a concept is grasped.
For 10 years I lived and worked in many exotic countries, putting my hand to a variety of occupations here and overseas. I speak several languages which helps when I am directing and teaching bridge on cruise ships.