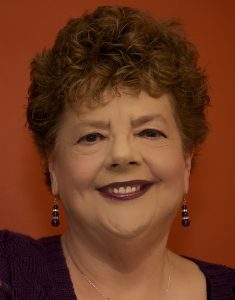 Christine Hadaway
Brisbane Water Bridge Club, NSW

"I teach and direct at Brisbane Water Bridge Club, and live in Ettalong Beach on the Central Coast. I started playing bridge by chance twenty-five years ago.
"I was playing canasta with two ladies who also played bridge, after a few hands they said to me that I was wasting my time playing canasta and that I should learn to play bridge. The next day I saw John Roberts' ad for Bridge lessons. After the first lesson I thought this is the game for me, I was hooked.
"I began teaching bridge as I wanted to share the experience of this amazing game with others. Since retiring from being a high school teacher, I have been lucky enough to do 30 cruises teaching over 1000 people to play bridge. It has been so rewarding to see so many people enjoy playing the game."