Margaret Kennedy
55Plus Seniors Club, Tuggeranong, ACT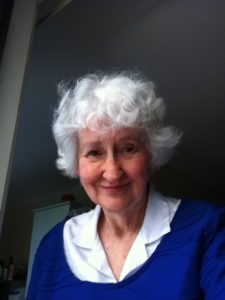 How did you discover Bridge? When did you first start playing?
I grew up in the country where my family and the whole district met every Saturday night in the local hall for a session of Rubber Bridge. It was all very earnest everyone played for sheep stations. It seemed too intimidating to try in my youth, but decided to give it a shot when I eventually retired.
Why did you decide to become a Bridge Teacher?
It was never my decision. I was bulldozed into the position by the President of my then seniors club, who wanted bridge as an activity. I resisted for two months, never having been a teacher of anything, and only a very ordinary player. I learnt a lot quite quickly.
What do you enjoy most about playing/teaching Bridge?
The elegance of bidding, and the challenge in the play of the cards. I soon discovered that I loved teaching people to love bridge. The eventual "Ah-ha now I get it," is hugely satisfying.
Tell us something most people don't know about you?
I have always been addicted to travel. Bridge holidays opened up a new world and I was lucky on these many tours here and overseas to have multiple lectures by some of the best players and teachers in Australia.