Noel Daniel
City of Melville Bridge Club, WA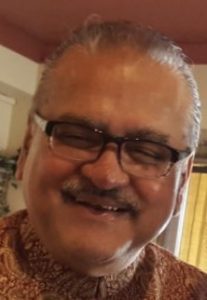 How did you discover bridge?
I played bridge as a teenager with my parents and family at home. It was Rubber Bridge in those days. I retired at the end of 2006 and joined Melville Bridge Club and started playing bridge in 2007.
Why did you decide to become a bridge teacher?
After playing bridge for four years, I started conducting Supervised Sessions at MBC and became a Director. My passion and interest in the game, led me to read a lot of books on bridge and do a lot of Bridge courses to improve my own knowledge and skills in the game. I later started teaching bridge at the Club.
What do you enjoy most about playing/teaching Bridge?
I enjoy the mental stimulation, bidding and playing of challenging hands and making contracts in the game of bridge. In teaching bridge I enjoy promoting the game to new comers and teaching them the simple and basic rules of accurate bidding and card play.
Tell us something most people don't know about you?
Besides being a Bridge Addict, I like to cook!