Deirdre Giles
Redlands Bridge Club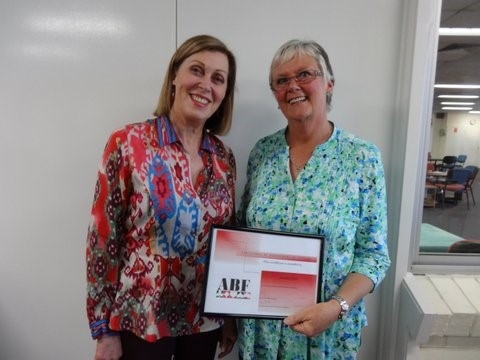 As young children, my brother and I were taught to play many different card games at a very early age. Our Dad was a very keen card player so we became quite good at whist, solo, and Newmarket, and had even learned the basics of Acol by the age of eight.
Over the years I did make several attempts to play regularly, however bridge was put on the back burner due to school work, and later, family and work commitments. I always promised myself that I would take bridge up again when I retired, which I did in 2003. Since then I've been playing at Redlands and QCBC. I was privileged to be made an Honorary Life Member of Redlands in 2014.
Some years ago I was fortunate to have the opportunity to sit in on beginner lessons given by Joan Butts and observed Best Practice in bridge teaching. I've been teaching beginners for four years now and still follow Joan's teaching methods as closely as possible. I run Supervised Play sessions following beginner lessons, and have also taught some Intermediate lessons when required.
I enjoy meeting different personalities from all walks of life, and watching their journey from struggling with the concepts of bidding and play, to when the lessons start to 'click', and I watch their progress through supervised play to joining our novice day, to open bridge sessions.