Leslie Falla – Hawks Nest Bridge Club, NSW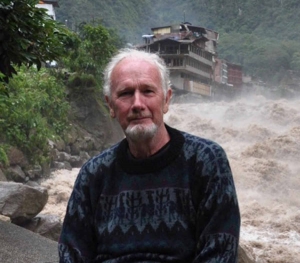 I started playing bridge at university in London, spending hours in the laboratories surrounded by test tubes and chemical fragrancies.  After a break of almost 30 years I was reunited with the game in the late 80's and started playing at affiliated clubs in Sydney.   "What system do you play" was a mysterious question!
I joined the Hawks Nest Bridge Club in 2001 and have conducted lessons at least once a year for most of the last twelve years.
The majority of lessons have been at the introduction and transition levels but there have been several classes at the intermediate and advanced.    I enjoy teaching beginners and introducing them to the pleasures of bridge.   Watching the "lights come on" when some point becomes understood, remains joyous.
Introducing bridge to as wide a cross section of our small, "mature" aged community, is equally important because that way locals benefit from the social and health aspects of a competitive mind sport.
I divide lessons equally between the introduction of new topics and mentored play with, importantly, one mentor per table.   Between lessons e-mailed questions on areas of uncertainty are positively encouraged and frequently used.   The atmosphere in the lessons is welcoming and encouraging and above all my students learn that bridge can and should be fun.