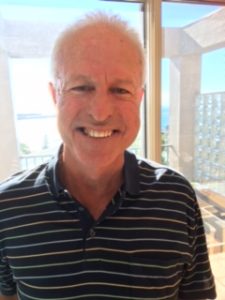 Ian Blue
Kiama & District Bridge Club
How did you discover Bridge? When did you first start playing?
My wife Ann has played Bridge for many years and is an accredited teacher so it was a natural progression when I retired to Kiama in 2006 to learn the game.

Why did you decide to become a Bridge Teacher?
After helping in the supervised sessions at Kiama Bridge Club I decided to become accredited to further my Bridge knowledge.

What do you enjoy most about playing/teaching Bridge?
I love the challenge of the game, meeting new people and watching the students share in these benefits.
Tell us something most people don't know about you?
I love to surf and keep active and Bridge compliments my mental wellness.