Lynley Jenkins
Gold Coast Bridge Club, QLD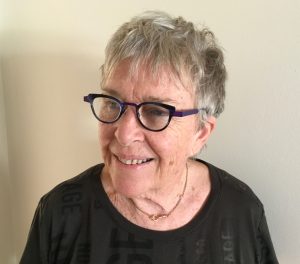 How did you discover Bridge?
Through my grandparents and mother. As a family, we often played Auction Bridge at home. My mother also was a very keen club duplicate player.
Why did you decide to become a Bridge Teacher?
It just happened one day. I accepted an offer to conduct Beginners' Lessons at Brisbane Bridge Centre back in the early 1990s. Although I had never attended Beginners' Lessons myself, I was fortunate enough to be playing against the best players in Queensland and to have been tutored by some of Australia's best, including Paul Lavings. I enjoyed teaching immensely and found I had a good rapport with students. I felt I had something to offer in the area, and it evolved from there.
What do you enjoy most about playing Bridge?
I love playing bridge. I am an addicted bridge player because the challenge never ends.
What do you enjoy most about teaching Bridge?
Passing on what I have learned to those who wish to master (the impossible dream!) the great game is one important aspect. But probably the most important aspect these days is seeing friendships formed and forming friendships with my own students – many of whom are my age or older – and who are just starting their bridge careers. I love to watch those lightbulb moments. This is the most rewarding and exciting part of all!
Tell us something most people don't know about you?
That in my late teens (1960's) I was very involved in live theatre in Brisbane, performing in plays at Brisbane Repertory Theatre, Twelfth Night and Brisbane Arts Theatre. Many of my friends from that era are household names in the world of Australian theatre, film and TV – Barry Otto, Jack Thompson, Gerard Kennedy, Michael Caton, Judith McGrath, Rowena Wallace and (the late) Carol Burns.