Teacher Training Teacher Profiles Learn Stay In Touch
Accredited Teacher Survey
In mid-2018, the ABF Accredited Teachers were asked to complete a short, anonymous survey to provide further insight into how the Accreditation Program has assisted their teaching and their clubs.
Below are the survey results: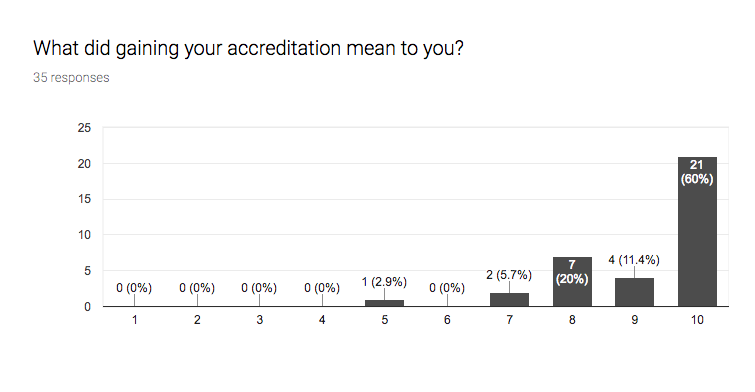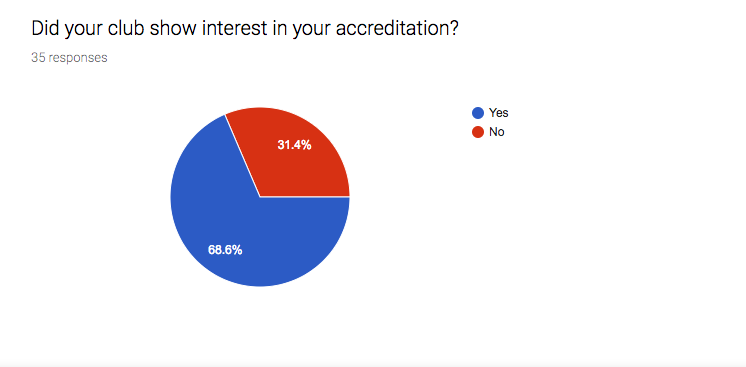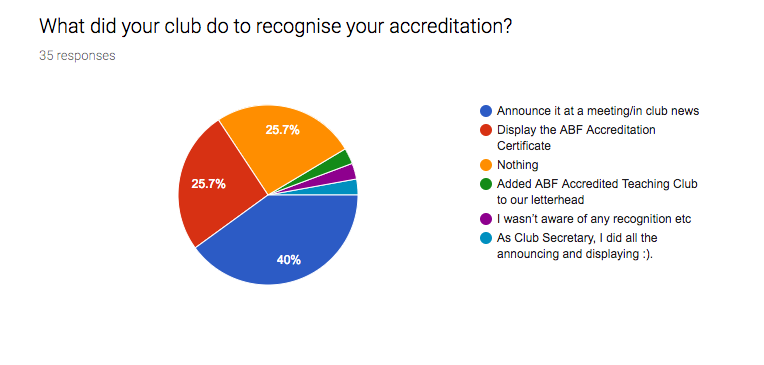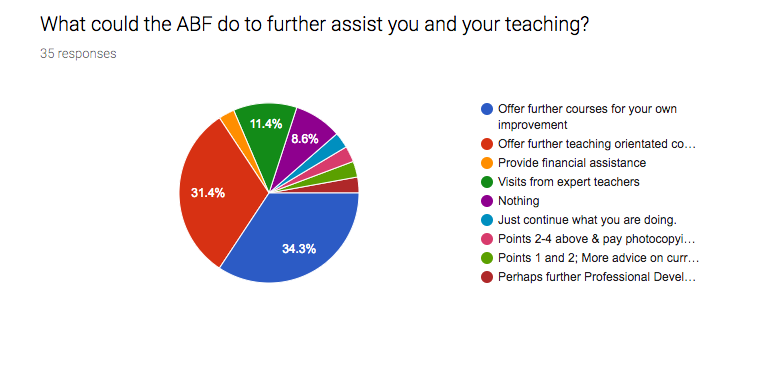 Additional answers:
"Pay photocopying costs"
"More advice on curriculum content and timing, plus tips and initiatives on retention and transition to open play.
"Perhaps further Professional Development sessions, not too much as I am very busy, and already feel time-stretched!!"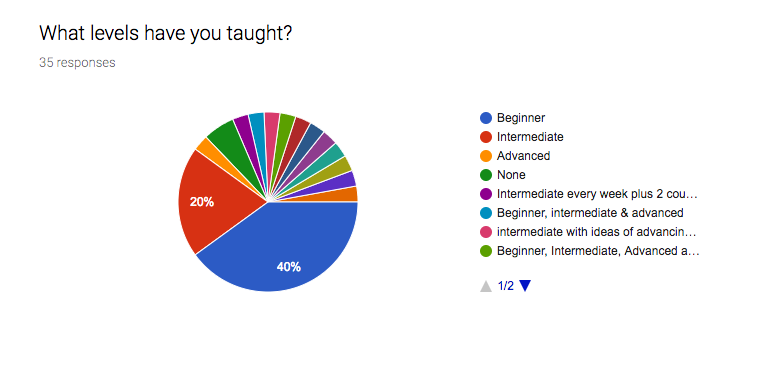 The Teachers who responded to the survey have mainly taught a mix of Beginners and Intermediates lessons.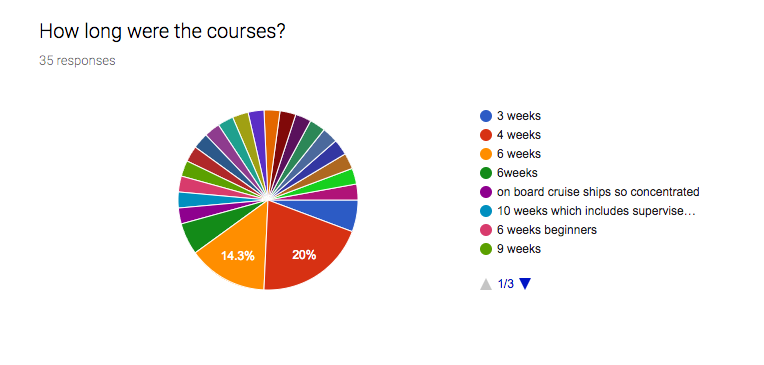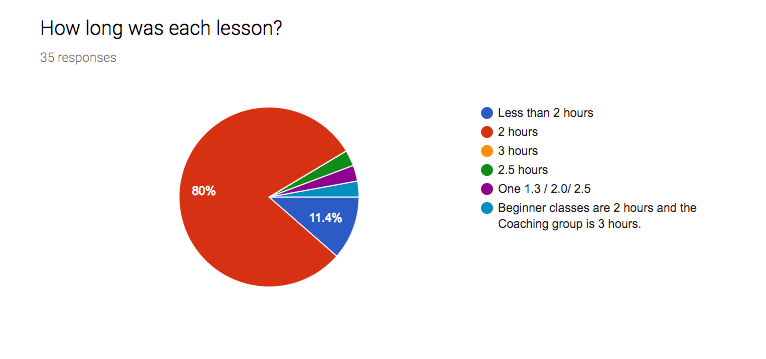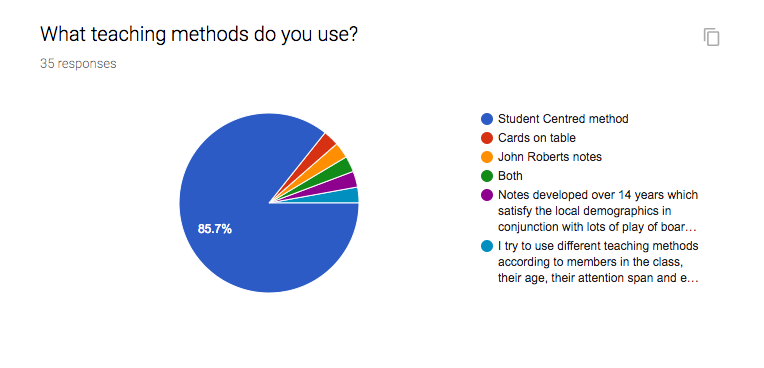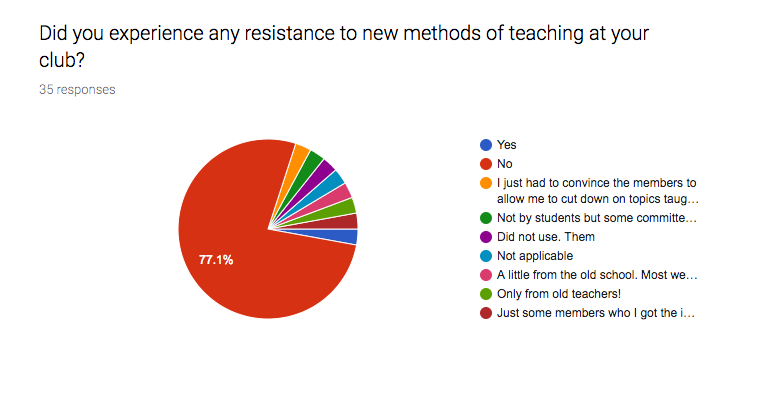 Sample responses:
"I just had to convince the members to allow me to cut down on topics taught to beginners."
"Not by students but some committee members & directors"
"A little from the old school. Most were very accepting."
"Only from old teachers!"
"Just some members who I got the impression didn't think that I was good enough to teach!"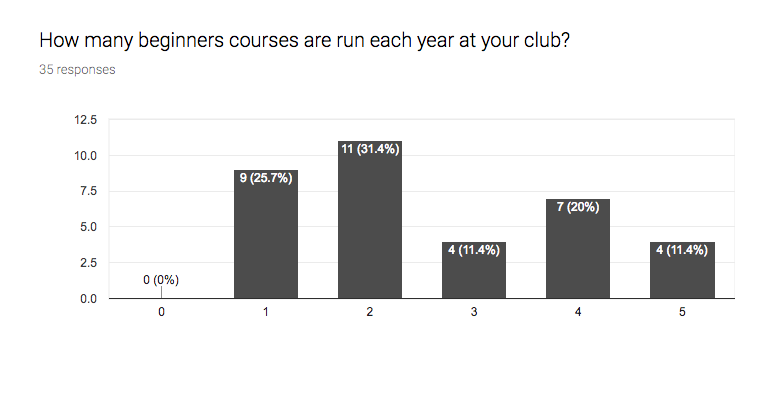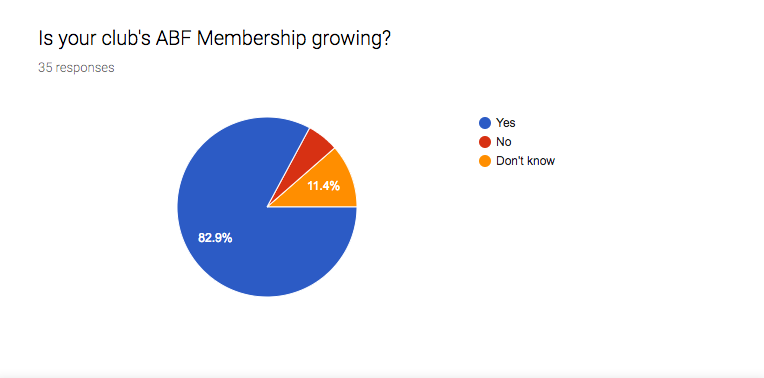 Is there anything else you would like to add, so we can improve the program?
"Members die and new members take their place so membership is fairly static"
"Opportunities to network & share ideas at more Congresses. Maybe a teachers weekend convention?"
"Continuing opportunities for teachers to interact"
"It is just great to have support."
"The back up and support we have in our club from Joan Butts and other teachers within our club is amazing and often offers new ideas for our improvement"
"Enjoyed the current program"
"Though club membership is not increasing, the number of new members joining from Beginners is significant, helping to maintain overall numbers. Expand on Continuing Professional Development opportunities."
"I think that that Joan Butts' Accreditation teaching program does not have the kudos it deserves to have, in certain clubs in Victoria."
"Discounts for equipment and materials/ a visit from expert teacher/ discussion groups"
"Coming from a small town we don't get big numbers wanting to learn the game, so only run a course when there are sufficient numbers. We do continue to support our newer players by holding an Improvers Group each week. This is not structured teaching. They play hands from the previous day's Club Duplicate session and seek assistance, talk aloud and often lay the cards out for all to see."
"Regional get-togethers with other accredited teachers"
"During the introductory and transition phases of the lessons there is always a mentor (experienced player) who is there to guide each table. That guidance is based on a written commentary at the back of each board. This ensures that all the students are learning from the same script. The students are unanimous in agreeing the presence of the mentors is hugely helpful. All boards designed / produced around the lesson of the day plus recapitulation on topic(s) that need emphasizing."
"Courses need to accessible to country people. For me I would like to see more at the Gold Coast as that is only 1 1/2 hours away. I really do believe it is the best way to teach. My evaluation sheets attest to that."
"I am not sure if it exists but a part of the education website that allows A B F teachers to talk to each other, give suggestions that worked well etc."
"The ABF to have a teaching pack you hire to run a course, having training packs etc to save the large financial outlay for small clubs. I recently ran a community college course and could not cover the cost of training packs within the charge to students."
"Really enjoyed the ABF course.Would be interested in any additional topics in the future."
"We have retained about 90% of students who are now regular players. About 50% have gone on to play additional sessions with ABF accredited clubs."
"

Some post accreditation recognition of those who show continuing commitment to self improvement and ongoing education."

"We are getting new club members, but we lose nearly as many members through death and ill-health. It is too early to measure whether the Accreditation program has added to membership as my two new Beginners classes haven't completed the course yet. I will try and aim to do at least two new Beginners classes each year, but of course that will depend on demand. I have just requested that information on our Beginner classes be added on to our club VBA web page."