Bridge lessons are the not-so-secret recipe to Maitland Bridge Club's success.
Established in 1975 and currently home to 165 members, Maitland Bridge Club Vice President and Bridge Teacher Jenny Coyle said the club's friendly vibe and educational focus helped attract and keep new members.
"The club is noted for its friendly and caring atmosphere," Jenny said.
"We attract new players through 'word of mouth' as well as from the distribution of leaflets advertising lessons for those people who are interested in learning to play bridge. Lessons are also advertised on our website."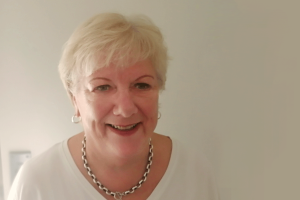 Maitland's two ABF Accredited teachers, Jenny Coyle and Wendy Rissler (pictured) both worked as teachers "in a former life".
Both are very keen bridge players and their enthusiasm and love of the game is infectious.
"Our lessons are held both day and night each year. There is an initial series of 6 lessons followed by supervised play for 6 weeks and then a further series of 6 lessons," Jenny said.
"There is a supervised bridge session each Wednesday afternoon and we also have two senior players, who are both grand masters, who hold seminars from time to time."
All of the lessons have paid off with two of Jenny and Wendy's student winning the under 100MP competition this year.
Like many bridge clubs, the completion of Maitland's club house in 2012 is considered to be their biggest achievement.
"The club house was made possible through the hard work and the dedication of its members," Jenny said.
"Another achievement has been the increase in number of members at the club, our youngest player being 15 years of age.
"Our club is also renowned for its congress, which is held the first Sunday in May each year. This year our congress has been booked out five weeks in advance."
The popularity of the Congress is not surprising considering Maitland's reputation as a welcoming club.
"We pride ourselves on our welcoming and friendly environment," Jenny said.
"Players are greeted warmly as they arrive, and any vising players are made to feel welcome. We also offer bridge sessions on Wednesdays and Fridays where players can attend without a partner.
"We then wrap up with drinks after each bridge session, except on Fridays when all players are welcome to share lunch at a local venue."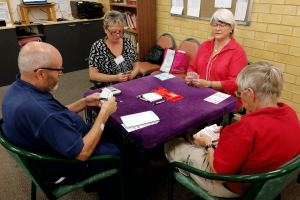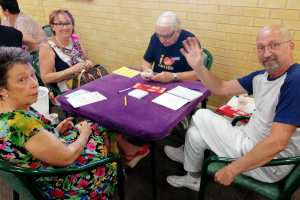 ---
Club Snapshot: Maitland Bridge Club
President: Jenny Swanson
Year Established: 1975
Number of Members: 165
ABF Accredited Teachers: Jenny Coyle and Wendy Rissler