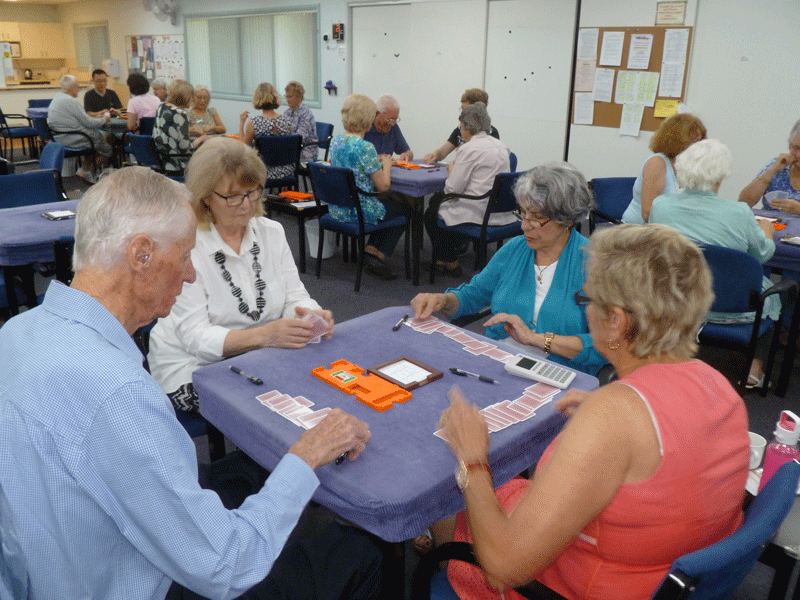 "Remind everyone that it is a game."
It's the little jewel of wisdom offered by Redland Bridge Club secretary Doug Sands when reflecting on the club's journey – and the focus on enjoying bridge has seen the club flourish despite some tumultuous early years.
"The Club was born in 1982 and known as the Cleveland Bridge Club, playing on Wednesday evenings at the CWA rooms in Cleveland and later at the RSL," Doug says.
"The first President was Deirdre Giles and the first Secretary Juliet Maller. The Club became affiliated with the Australian Bridge Association in 1987."
Doug explains that while the club had 10 – 15 members, finding a place to call home was a recurring problem.
"Having been forced to leave the (CWA rooms and the RSL), the club moved to various church halls in the Victoria Point area," he said.
The club was later able to use a room at The Donald Simpson Community Centre which had just been established in Cleveland.
"In 1992 with a membership of 30, the club became incorporated and became known as Redland Contract Bridge Club, but as membership grew space became a problem.
"In 1996, with the impetus of Barry & Agnes Kempthorne, the club moved to Ross Court at Cleveland."
"But by the year 2000 the membership had grown to about 160, again causing a space problem.
"Discussions were held with the Redland Council for a grant of land and Council kindly offered land at Pinklands Sporting Reserve at Thornlands. A purpose-built clubhouse was built in 2001."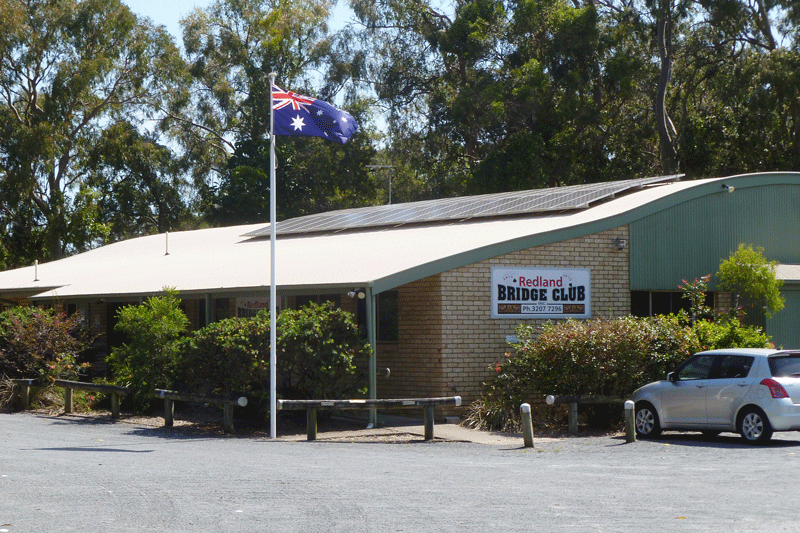 The clubhouse is now fully owned by the Redland Bridge Club though the land is under a 20-year lease.
Finally securing a base has allowed the committee and members to work together to improve the club facilities in recent years.
"To name but a few achievements, we have upgraded our air-conditioners, installed wall fans, recovered the chairs, laid new carpet and are currently installing new LED lights," Doug says.
"We have had some members learn first aid training and are in the process of buying a defibrillator.
"Socially, in recent years, apart from the regular Melbourne Cup Day and Christmas Party we have introduced a Dinner and Trivia night which we all enjoy immensely."
These new facilities and social events are enjoyed by almost 300 members at the bridge sessions that are held six days per week, one evening per week and the first Sunday of each month.
The club grows its membership with a regular notice in the local paper and acknowledges that word of mouth support is very valuable
"We have a good retention rate for new players and I think this is because we offer good support," Doug says.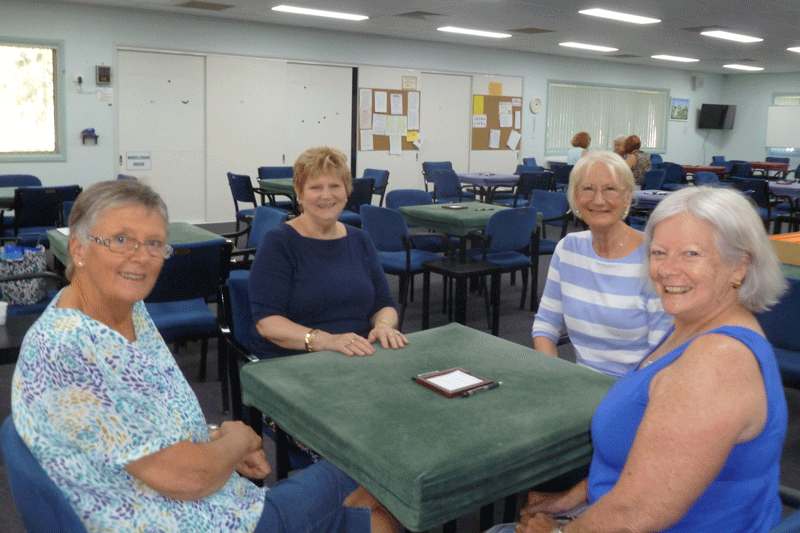 "It's important to always be welcoming and patient with new players and promote enjoyable Bridge within a pleasant social climate. Remind everyone that it is a game."
The club's regular sessions are supported by a strong education program, with lessons for players of different levels.
"We offer Beginner lessons three to four times a year depending on interest. The lessons are held over six weeks and then the new players are offered weekly supervised play until they are comfortable enough to move on to a regular playing session."
ABF Accredited Teacher Deirdre Giles normally runs the beginner classes, while Andy Hung and Ron Klinger have presented intermediate lessons on various topics in recent years.
"This year ABF Accredited Teacher John Dunne ran a series of lessons on Two Over One, while other club members have run multi-two lessons. We also have competitions through the year for novices and other graded comps."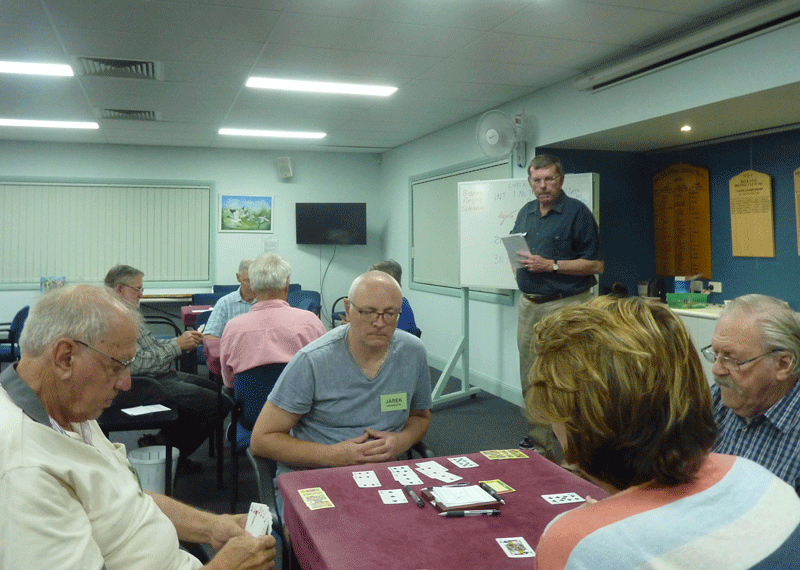 A new challenge for the club is securing Directors for each session.
"As older members retire from directing, we obviously need more members to take up this challenge," Doug says.
"I don't think we do things much differently to other clubs. We are just trying to improve the skill level of players by encouraging them to follow the standard systems while applying sound judgement at all times."
Club Spotlight
Club Name: Redland Bridge Club
Number of Members: 292
Club President: Michael Souter
ABF Accredited Teachers: Deirdre Giles & John Dunne
Website: www.redlands.bridgeaustralia.org