2015 Yeh Bros Cup
April 8, 2015

-

April 12, 2015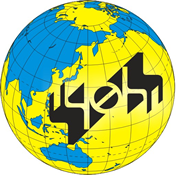 Entry with subsidy to the 2015 Yeh Bros Cup will be the major prize at the
2015 Summer Festival of Bridge
The winners of this great prize will be the
highest placed eligible Australian Team in the National Open Teams.
The winners of the entry and subsidy to the Yeh Bros Cup are Arjuna De Livera, Bruce Neill, Zol Nagy and George Smolanko who with team mates Khokan Bagchi and David Lilley were runners up in the National Open Teams.
The 2015 Yeh Bros Cup will be held in Shanghai, China, during Apr. 8-12, 2015.
The venue is the Dong Jiao State Guest House in Pudong, Shanghai.
Total prize money will exceed US$230,000 and the winner of the main team event is projected to receive US$120,000 in cash (US$90,000 for the first prize and US$30,000 from the wild-card teams entry fees).
The following teams will be invited according to the usual criteria.
1. The top 3 teams of the 2013 Bermuda Bowl:
Italy
Monaco
Poland
2. The top 6 teams from the 2014 European Israel
Teams Championships – Open teams :
(Monaco)
England
(Poland)
Bulgaria
Germany
3. Two USA Teams
USA I
USA II
4. Top 3 teams in 2014 Asia Cup – Open Teams
Singapore
Indonesia
Japan
5. Champion of Zone 7/Zone 8
Australia
South Africa
6. Host Team
China
7. Special Guest team
(Paul Hackett) England +
8. Sponsor's team
Yeh Bros
9. Other invited teams (at sponsor's discretion)
10 Wild card teams (to pay US$10,600 entry fee each to be added to the winners pool)
China A/B/C
and others
All participating teams will need to pay a US$600/team entry fee.  There will also be entry fees for the Open Pairs event. All costs are on your own but the sponsor will provide travel subsidy to some of the invited teams according to the established practice.  Policy on system restriction will be enforced in the same way as in 2013.