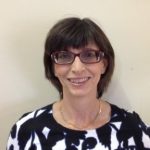 Bridge is my second competitive hobby. In my first competitive hobby, rifle shooting, I represented Australia multiple times from 1993 to 2006 at World Cups, World Championships, Commonwealth Games, and also at the Athens Olympics. The highlight of my shooting career was winning three Gold medals for Australia at the Commonwealth Games.
After I retired from work at the end of 2004, I thought about what kind of recreational activity I might like to take up. It was approaching winter in Melbourne & whilst I liked the idea of golf, I looked for an indoor activity & considered bridge, since I had always enjoyed playing various kind of card & board games when I was a kid. I had been introduced to bridge at Melbourne University when I was studying for a Science degree & I had played a few hands at lunchtimes with friends. I really liked the game, however work & shooting intervened and I didn't pursue bridge further at the time. After googling local bridge clubs, in June 2005 I went along to a duplicate session at my local club in Ascot Vale. This was the start of what has turned into a passion for the game – something I am sure all keen bridge players can understand.
Over the next few years I worked on developing my skills by reading a lot of bridge books, & talking to any experienced players I could about hands, bidding, and play problems. I started playing regularly at the state association in state bridge events in about 2009, and my state bridge representation started in 2014 when I was the non-playing Captain for the Victorian women's team. I represented Victoria on the state women's team the following year & the Open team the year after that. I played in my first Australian women's team trials in 2017 where I was successful in making the team with my partner Anna St Clair.
In my professional life, I worked for Kodak & Telstra in a variety of management roles including marketing & business development. Since retiring from corporate life, I have been actively involved in administration of both my shooting club & the state & national bridge associations.
My husband John and I live in Ascot Vale in Melbourne with our blue heeler Zoe & John's pigeons which he races as his hobby. I still enjoy shooting, and also the theatre, reading, and watching TV series & movies. In my spare time I am writing a book about mental skills for bridge.
Major International Appearances/Representation
2018 Commonwealth Nations Bridge Championships