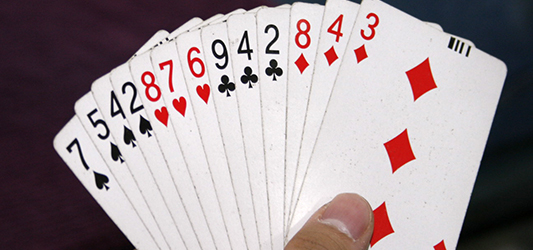 It is a requirement at all ABF events to have a fully completed ABF Convention Card for each of your opponents at the table.
How to fill in your ABF Convention Card
Go to the ABF Convention Card PDF page and download the ABF Convention Card PDF Form and Usage Guide.
Alternatively:
Rex Livingston will answer any queries relating to the ABF Convention Card. If you have a question click here to send him an email.

How to complete an ABF System Card
A Guide for New Players
ABF System Classification
Systems must be classified as either Green Blue, Red or Yellow.
Green – Natural
Blue – Strong Club systems
Red – Artificial systems
Yellow – Highly unusual systems (HUM)
If using a brown sticker convention, you must also show that on your card.
To correctly colour code your system card, please refer to the ABF System Regulations located on the ABF Rules and Regulations page
WBF System Cards
The WBF Convention Card must be used at all WBF Championship events.