BOOKINGS OPEN
Free Online "INTRODUCTION TO BRIDGE" course
with Paul Marston
Four lessons at 2 pm on Tuesday 25 August, 1, 8, 15 September
Practice sessions at 10 am on Thursday 27 August, 3, 10 September
Register below to join the Online Bridge course through the ABF
Please send an email with the link above to anyone who wants to take up bridge.
This is an initiative to support all bridge clubs by the Australian Bridge Federation.
BRIDGE LOSS – because of COVID-19 Bridge has lost nearly a whole year's intake from beginner classes which is normally over 2000 new members a year. Paul is offering four free online lessons for all prospective bridge players in Australia and all players who register through the ABF will be forwarded to their local clubs after the course. As a result the ABF asks all bridge players and clubs to support this course and help introduce new and previous players into our clubs.
PLAYERS – YOU, our 36,000 members, are the key to growing our membership. Please spread the word and PHONE YOUR FRIENDS, better still send them this email or the link for the course above to encourage them to register.
CLUBS – All ABF clubs are asked to provide follow up lessons and supervised sessions for players who come through the Marston course.
THE COURSE – All of this for free
Each lesson will be a little over an hour
Each lesson will include a play component on BBO so you actually play hands
The lessons will be held on Zoom which is really simple and you do not have to join
Information will be provided in advance on how to use BBO and Zoom
Everyone who joins the online course will have their own webpage
5 short tutorials to help understand taking tricks being fundamental to bridge
Copies of the lessons and the notes to every player
Videos from the teacher
Every ABF registrant will be guided to their local club after the course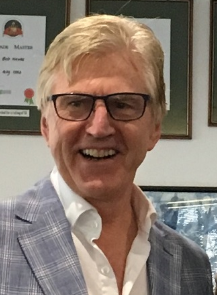 Paul Marston has taught more than 10,000 people to play bridge and his books have sold over 500,000 copies.
His lessons are in demand. His day-night beginners' course in February this year, priced at $149, was sold out with 138 people in attendance. Furthermore, everyone came from word of mouth – there was no advertising at all. And more than 70% opted to continue after the course until coronavirus got in the way.
The course is a partnership with Nevena Djurovic. She has developed the website and written the tutorials on trick taking. She is an expert bridge player who has represented Australia several times. She also has a strong background in software.