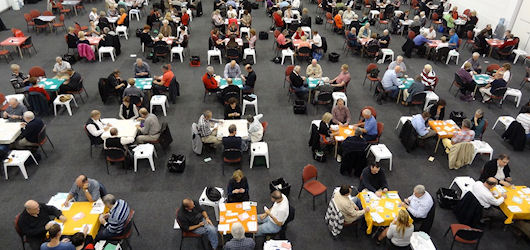 Positions available
On this page you will find advertisements for positions relating to bridge outside of the ABF.
For a list of job vacancies within the ABF go to Vacancies in the About ABF section.
North Shore Bridge Club
North Shore Bridge Club, Sydney, is looking for a General Manager. This is a newly-created position reporting to the Club President.
If you'd like to discuss the role contact David Wurth from Wurth HR on 1300 900 741.
An advertisement for the position appears on Seek under Sport & Recreation:
www.seek.com.au
Trumps
Trumps in Sydney seeks a bridge-loving person to join the friendly (but stretched) team. Could suit an experienced bridge teacher or director, or an interested person keen to develop.
Send some details about yourself and your interests, and we can tell you more about the possibilities, and see if it could be a good fit! All applications are treated confidentially.
Contact Derrick on 0412 947 279 or trumps@trumps.net.au