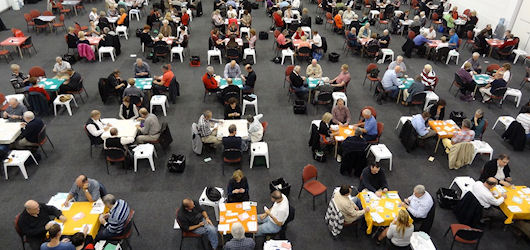 Positions available
On this page you will find advertisements for positions relating to bridge outside of the ABF.
For a list of job vacancies within the ABF go to Vacancies in the About ABF section.
Executive Officer – West Australian Bridge Club
The West Australian Bridge Club is situated in a coastal regional park in Swanbourne, in metropolitan Perth. The club rooms are modern, purpose built, with bar facilities, a library, executive office and director's office. The Club is a not-for-profit organisation which offers competitive bridge sessions nine times a week with dedicated paid directors at each session. Membership numbers are in excess of 900.
The Executive Officer has a key role in the day to day management of the club and must have the necessary qualifications and/or experience to run the club's operations successfully and cost effectively.
This position is part time, approximately 25 hours per week, and offers an attractive salary, with flexibility in work hours. A knowledge of the game of bridge would be an advantage.
This is an opportunity to work in a pleasant environment within a club where members enjoy the competitive game of bridge, and social interaction that goes with it.
A sound knowledge of financial management is essential, as well as excellent communication skills and the ability to work with the Management Committee.
A Job Description, or for any queries, please email sylviabray27@gmail.com
Applications close on Wednesday 31 August 2022.
Trumps
Trumps in Sydney seeks a bridge-loving person to join the friendly (but stretched) team. Could suit an experienced bridge teacher or director, or an interested person keen to develop.
Send some details about yourself and your interests, and we can tell you more about the possibilities, and see if it could be a good fit! All applications are treated confidentially.
Contact Derrick on 0412 947 279 or trumps@trumps.net.au